Google Drive Integration
Implemented via an open source (MIT license) third-party package UnityGoogleDrive the feature allows using Google Drive as the provider for the following resources:
naninovel scripts and managed text (via Google Documents)
characters and backgrounds (sprite implementation only)
BGM, SFX and voice
In order to be able to choose Google Drive as the resource provider you have to first install UnityGoogleDrive (by referencing the GitHub repository in Packages/manifest.json). Consult the GitHub project readme for installation and setup instructions.
When UnityGoogleDrive package is installed and configured, set Google Drive Root Path (folder in the root of your drive where you'll store the resource files) in the provider configuration and select the Google Drive provider for target resource type in the configuration manager accessible via Naninovel -> Configuration context menu.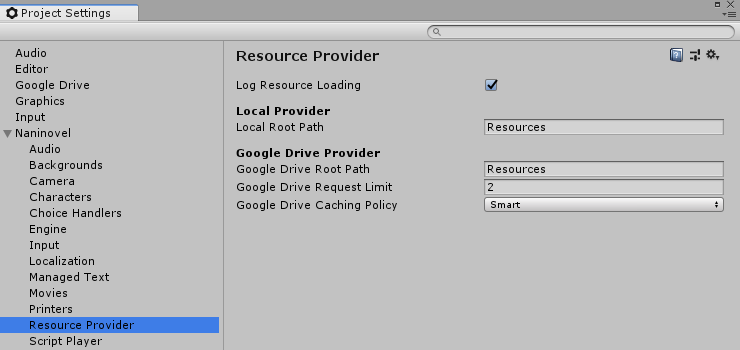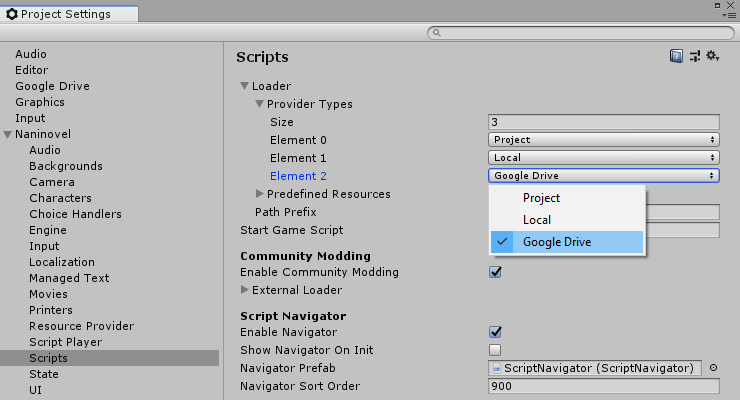 You can share your Google Drive resources folder with other users to work in collaboration without the need to use version control systems or other complicated tools.